Cherry Wine Hemp Clones for sale
The Cherry Wine high CBD hemp strain is a cross between The Wife x Charlotte's Cherries at a 18:1 CBD ratio.
Garden Om is the USA's trusted source of Hemp genetics, we're excited to bring it to licensed Hemp farmers across the country.
At Garden Om we're here to provide you with the highest quality, and honest product from Colorado - Our Cherry Wine Hemp clones are available in trays of 70 potted clones (you'll receive 72 per tray).
Our goal is to help the American farmers generate profit for their families, we make it simple for farmers to get up and running and Joe our Master grower is available to discuss your growing plans.
Garden Om is a fully licensed Hemp Company and Colorado Nursery AG-LICENSE ID # ØØ33Z8
QUICK FACTS ON THE Cherry Wine
CBD Ratio 18 : 1

The dry flower tested at 14% CBD while at 0.2%

Short, stocky plant, resistant to pests and diseases

Extracts a beautiful oil popular with a wide range of industries including beauty, wellness and edibles

Pickup in person from Steamboat Springs or via overnight shipping
Cherry Wine Hemp video review:
Farmer testimonials:
This is a view of farmers who have purchased clones from Garden Om, why not join them? Reserve your clones today.
The clones supplied from Joe at Garden Om were very healthy, rooted well with no bugs no disease, once planted they took off really well, its everything you want, lots of roots, no bugs no disease.
Dirk, Routt County, Colorado


Joe's plants are healthy and grow vibrantly, good source highly recommended!

Paul, Hayden, Colorado
Questions? Contact us
Additional discounts available please fill out the clone form and someone from our team will be in touch shortly.
Minimum order is 4 trays

Overnight shipping in boxes of 4 trays (we can only ship in multiples of 4)

Pickup in person from SteamBoat Springs, Colorado

* Pricing subject to change based on availability
Why work with Garden Om?
We've been working with this plant for over 15 years

We stand by the quality and performance of this plant, check out the COA's below

Our company is a small farmer setup just like yours, we understand you better than most companies in the market

We provide you with a Weekly Q&A from Joe Our Master Grower (Subscribe to our YouTube Channel)

2019 Clone Farmers will be first in-line for contract farming contracts for 2020 with our double market rate buy back
Cherry Wine COA (Dry flower test)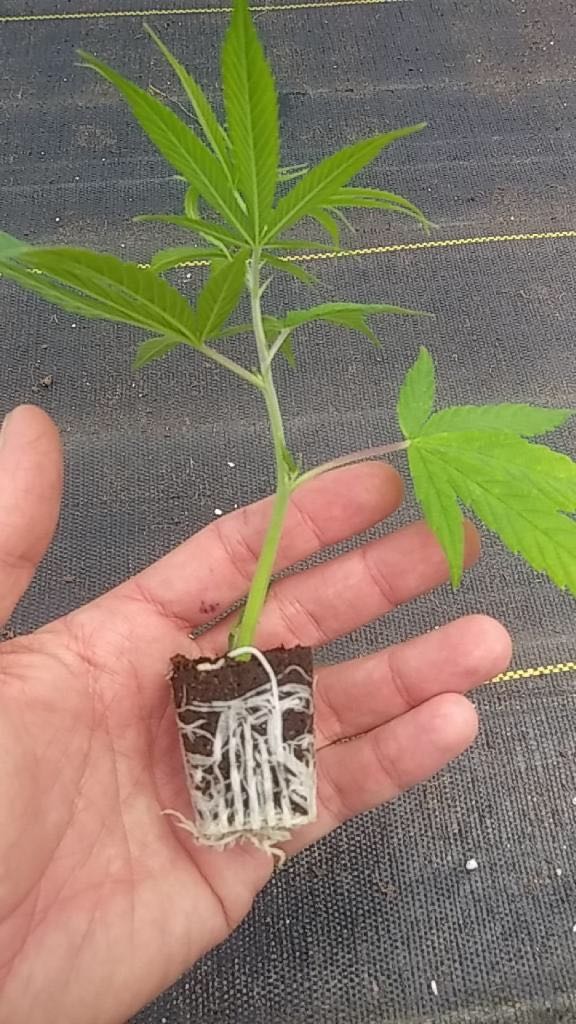 The Cherry Wine Rooted Clone
Available in trays of 72, boxes of 288 trays shipped to licensed farmers in the USA